Plant InterCluster 2019 EventTechnology and Business Meetings
12-13 June 2019, Naaldwijk, Westland, The Netherlands
Option to visit Greentech 11 June
The annual PIC Meeting is the most important Cluster event in the plant production industry in Europe. This event aims to foster innovation in plant production and create a common strategy to ease the international development of Plant clusters and their members.
Why participate?
To showcase your know-how / expertise / technology or product
To stay up to date with the latest European calls for proposals (H2020, COSME etc.)
To find the right technology, R&D and business partners
To share and promote your projects / ideas
To keep up with the latest breakthroughs in the field of crop enhancement
The opportunity to visit some outstanding Dutch horticultural companies
The PIC Event consists of:
Plenary sessions
Workshops:

Workshops/sub-meeting
SME's: how to succeed in Europe
Plant InterClustering networking Europe
Urban farming
Water management in agriculture; efficiency and quality (including EU Water framework)
Challenges of Data use in Plant Agriculture

B2B Meeting
Site Visits
Below you will find some important information to prepare you for your stay.
Optional visit to GreenTech
The PIC Event will start with a networking dinner on Tuesday evening in Hotel Van der Valk Den Haag – Nootdorp. However, you can also take the opportunity to visit the GreenTech exhibition in the RAI Amsterdam.
If you wish to visit GreenTech, please check the box "Visit GreenTech" on the registration form for the PIC Meeting and we will forward you a free access card in due time.
During your GreenTech visit, you can also participate in a guided tour that will give you information on a wide variety of subjects.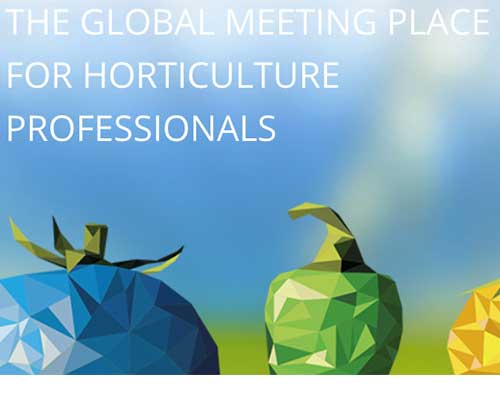 Site visits
The PIC Meeting also provides you with the opportunity to visit some outstanding Dutch horticultural companies. When you join us for the site visits, there are three routes you can choose from: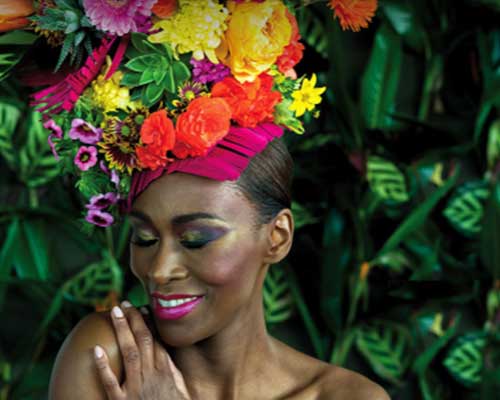 1. FlowerTrials® route: Dümmen Orange and Demokwekerij
During the FlowerTrials®, 62 breeding companies located in three regions will present their latest innovations and future developments in pot and bedding plants.
Dümmen Orange represents a legacy of floricultural excellence more than a century in the making and provides the largest selection of superior flowers and plants on earth. See https://www.dummenorange.com/site/en for more information.
At the Demokwekerij you will find several companies sharing one location for the presentation of their products. These are Sakata, Schoneveld Breeding, Queen Genetics, and Van den Bos Flowerbulbs.
2. Delphy and Wageningen University and Research
Delphy is a worldwide expertise centre for the food & flower industry. For more information see the website.
"To explore the potential of nature to improve the quality of life." That is the mission of Wageningen University & Research. This university is home to a community of over 6,500 employees and 12,000 students from more than one hundred countries. These people work all around the world in the field of healthy food and living environment, for both governments and the business community. The business unit Greenhouse Horticulture in Bleiswijk is one of the experimental greenhouses of Wageningen University & Research. It consists of approximately 7,500 square meters of glass, which has been divided into ninety sections. The design of the greenhouse approximates the current standard in horticulture as much as possible. Click here for more information.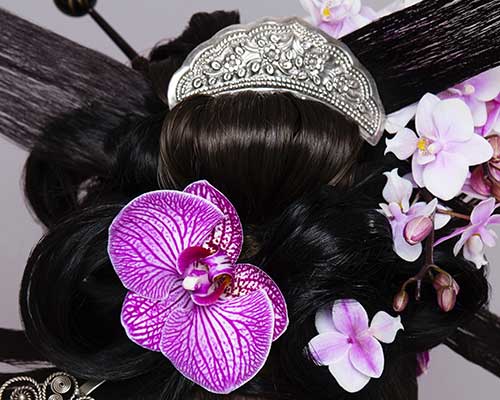 3. Sion and Priva
Sion is leading in the breeding of orchids and young plants. Their mission is to create and find the right variety for your customer. Sion participates in the Flower Trials, so you can see a beautiful presentation at this company, but there is also explanation about the climate, the automation and the lighting technologies. See their website for more information.
Priva leads the way in the development and production of technology for the optimisation of environmental conditions and process management. They provide solutions for horticulture, building automation and anything in between with a unique combination of software, hardware and services. See their website for more information.
Anthura
The PIC Event program also includes an optional visit to Anthura, a specialist in orchids and Anthurium. The company's objective is to decorate the world with its colourful flowers and plants by developing innovative and sustainable products for both, growers and consumers. With the assistance of a highly motivated team of professionals, they translate developments in breeding and production techniques and consumer trends into new varieties.
At Anthura, you can join a guided tour and networking dinner at this special location.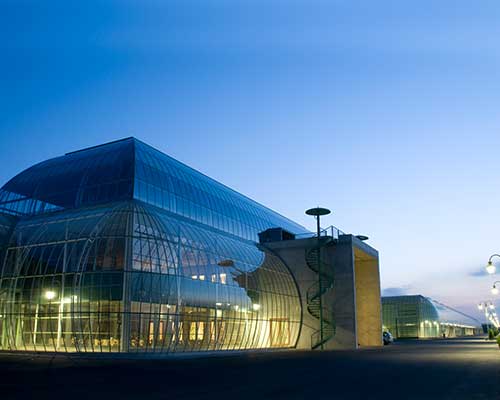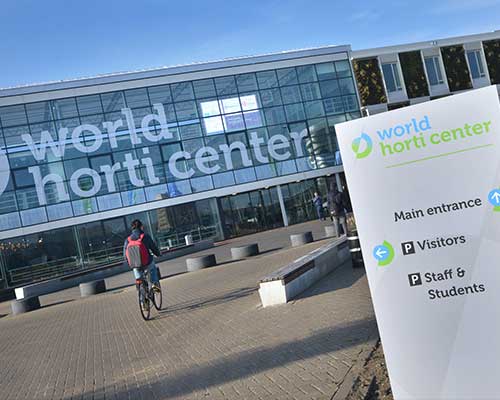 World Horti Center
The PIC Event will take place in the World Horti Center in Westland, The Netherlands. The World Horti Center is the global knowledge and innovation center for international greenhouse horticulture. The center offers educational, research and presentation services for anyone active in the international greenhouse horticulture sector. The construction of World Horti Center began in September 2016. The new building was completed and occupied by mid-August 2017. The center benefits public health and well-being of people by providing solutions to social issues relating to water quality, food supply, food safety and sustainability. Click here for more information.
How does it work?
Register
Book your hotel
For the B2B meetings you will receive later on more information. In a few weeks you will get access to a B2B webpage where you can create your (corporate) profile. After that you browse through the list of participants and send meeting requests to the companies you are interested in.
A week before the event you will receive your detailed meetings schedule
Participation fees:
Event is free of charge.  
Please click here to download below program (pdf)
Date and time
What
Where
Tuesday 11 June 2019
 
Whole day
Arrival of the participants of the PIC Event at GreenTech. See  https://www.greentech.nl/your-trip/ to plan your trip to the Netherlands and Rai Amsterdam
Amsterdam GreenTech

RAI Amsterdam

Europaplein 24 1078 GZ Amsterdam www.greentech.nl
15.00 hrs
Guided tour at the exhibition. You can choose between several routes:
1.   Innovation route including vertical farming
2.   Data/IoT suppliers
3.   Greenhouse builders and technical suppliers
Amsterdam GreenTech
17.00 hrs
Leaving the exhibition. A bus will transfer you to the recommended hotel.
Hotel Van der Valk Den Haag – Nootdorp
Gildeweg 1 – 2632BD Nootdorp
+31 15 310 4545
www.hoteldenhaag.nl
19.00 hrs
Networking Dinner
Become acquainted with the people of Greenport West-Holland www.greenportwestholland.nl
Restaurant Van der Valk Hotel
Wednesday 12 June 2019
 
8.30 hrs
Bus departure to World Horti Center
In front of the hotel Van der Valk
9.00 hrs
Reception with coffee and tea
World Horti Center
Europa 1 – 2672 ZX Naaldwijk,
Westland
www.worldhorticenter.nl
9.30 hrs
Opening of the 9th PIC Meeting's Plenary session
World Horti Center Rabotorium
12.30 hrs
Networking Lunch
World Horti Center
13.30 hrs
Workshops/sub-meeting
– SME's: how to succeed in Europe
– Plant InterClustering networking Europe
– Urban farming
– Water management in agriculture; efficiency and quality (including EU Water framework)
– Challenges of Data use in Plant Agriculture  
World Horti Center
16.00 hrs
Wrap-up of plenary sessions and conclusions of the workshops
World Horti Center Rabotorium
16.30 hrs
Bus departure to Anthura (breeding company in Bleiswijk), the overall winner of the 2019 edition of the Dutch Horticulture Entrepreneur Prize.
 
17.30 hrs
Visit of the Anthura FlowerTrials® exhibition
Anthura
Cyclamenweg 4 
2665 KV Bleiswijk
www.anthura.nl
19.00 hrs
Networking dinner at Anthura
 
22.00 hrs
Bus departure back to the recommended hotel
 
22.15 hrs
Arrival at the hotel
Van der Valk hotel
Thursday 13 June 2019
 
8.30 hrs
Bus departure to the World Horti Center
In front of the hotel Van der Valk
9.00 hrs
Start of day 2: B2B Meetings
World Horti Center
12.30 hrs
Networking lunch
World Horti Center
13.30 hrs
Site visits in combination with the FlowerTrials®
1.   Dummen Orange & Demokwekerij
2.   Delphy & WUR
3.   Sion & Priva
17.00 hrs
Closing of the PIC Event with a Dutch "borrel" (drinks and small bites)
World Horti Center
18.30 hrs
End of PIC Event 2019
World Horti Center
18.30 hrs
Departure of the bus to the hotel or to NS Station Delft (intercity train to Schiphol Airport)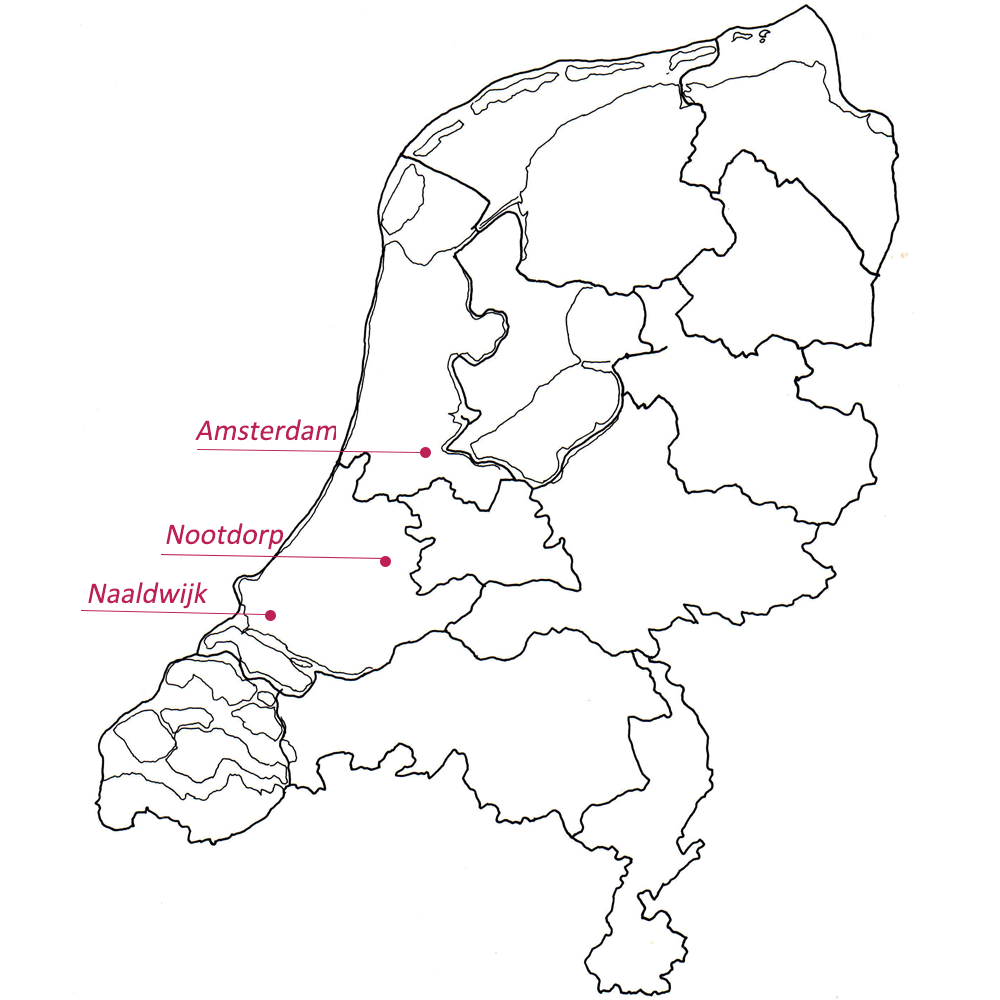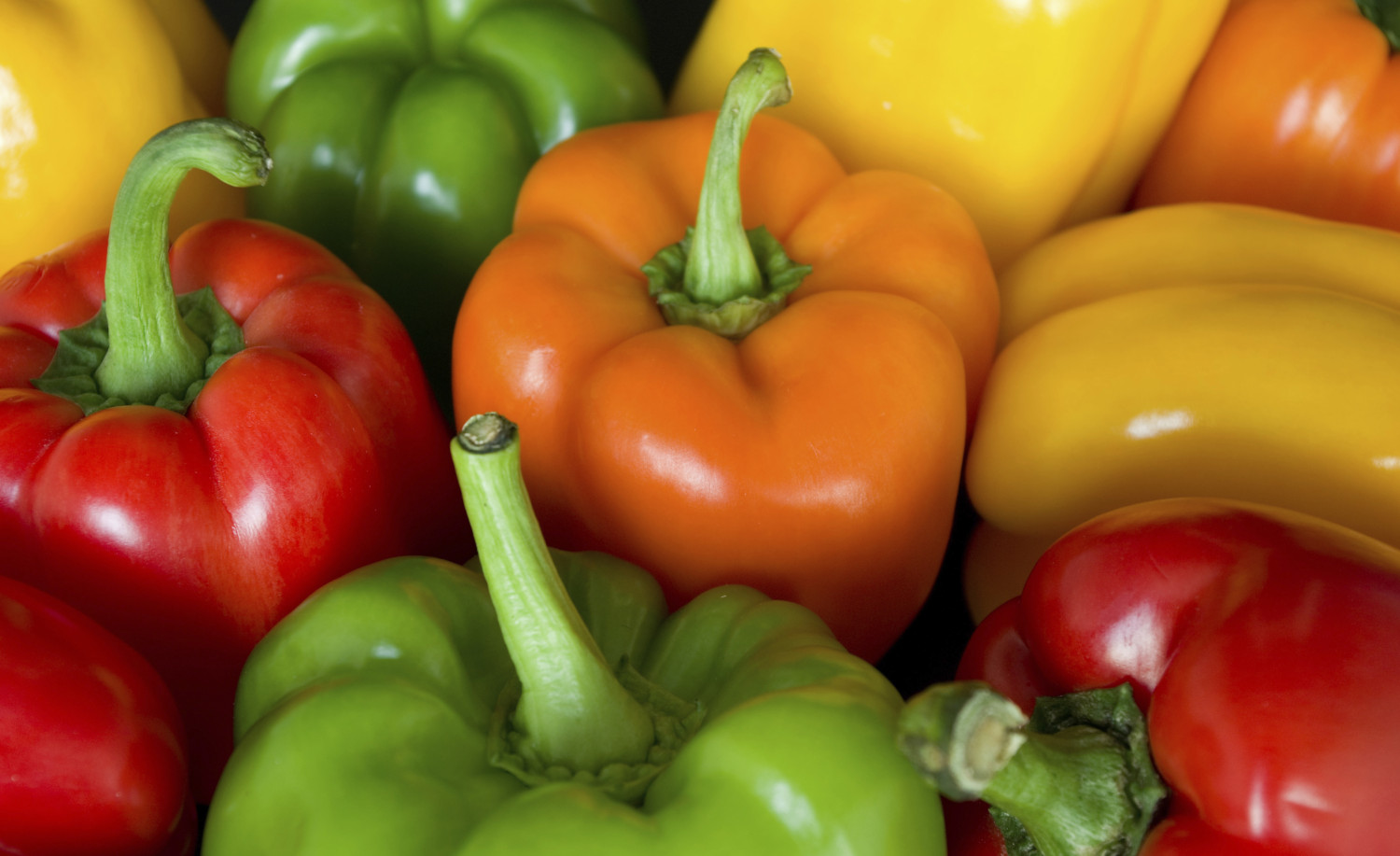 Participants PIC Event 11/12/13 juni 2019
The Netherlands
Nicolas Fegeant VEGEPOLYS
Tiffany Tsui Dutch Greenhouse Delta
Marga Vintges Greenport West Holland
Redjala Tanegmart University of Angers
Mariam Betsiashvili Agricultural University of Georgia, the Bank of Plant Genetic Resources (The Genebank)
Desh Ramnath HortiHeroes
Madelon Knop Municipality of Westland
There are more participants, but they have not given permission to be mentioned on this list.