Welcome to Greenport West-Holland
Greenport West-Holland is the world's most innovative region in the field of greenhouse horticulture, with the world's best growers of vegetables and flowers, suppliers, trading companies, breeders, consultancies, personnel services, etc. They work closely together: with each other, with local and regional authorities, with top education institutions and with international research institutes.
When it comes to greenhouse horticulture, Greenport West-Holland is one of the most important regions in the world with a concentration of state-of-the-art production, delivery, trade, distribution and processing companies, all strongly interlinked.
The governments in the region – together with entrepreneurs, educational institutions and research institutes – have united in a network organization: Greenport West-Holland.
About the Greenport West-Holland region
Greenport West-Holland is a region in the province of South Holland, and contains leading horticultural municipalities such as Westland, Lansingerland, Pijnacker-Nootdorp and Barendrecht. In addition, there are three cities in the region: The Hague (where the government of the Netherlands is located), Rotterdam (with one of the largest ports in Europe) and Delft (the knowledge city of the Netherlands, including Delft University of Technology).
Accessibility
In and to Greenport West-Holland is a large number of highways and important train connections. For a quick connection of horticultural products, the Holland Rail Terminal will be installed. Large quantities of fruit and vegetables are handled daily in the port of Rotterdam. Moreover, the region has its own airport: Rotterdam The Hague Airport.
Complete cluster
The companies and knowledge institutions in Greenport West-Holland are internationally leading. The top of the Dutch SMEs and corporates are located in the region. Some appealing examples are: FloraHolland (the largest floricultural trade organization in the world), Koppert Biological Systems (inventor of organic crop protection) and Koppert Cress (which develops and grows healthy mini vegetables). But the other thousands of companies in the Greenport are also at a great international level.
Strong region
The export value of horticultural a significant contribution to the regional and national economy in Greenport (from breeders to trading companies) of € 5.4 billion. The region thus makes a significant contribution to the regional and national economy. Moreover, in the regional horticultural sector, there are many tens of thousands of jobs. 
Knowledge and innovation
The horticultural sector in the Greenport West-Holland region is a global leader in knowledge and innovation. This is partly due to the presence of four top universities (Leiden University, TU Delft, Erasmus University and Wageningen UR) and large research bodies (such as TNO).
Collaboration
The Dutch horticulture has grown by working together. Growers joined forces in areas such as knowledge and sales. Today, this collaboration exists in many forms. So flower auction FloraHolland still collectively owned by ornamental growers, and many vegetable growers banded together in producer organizations. Most companies are also affiliated with a sector or professional organization.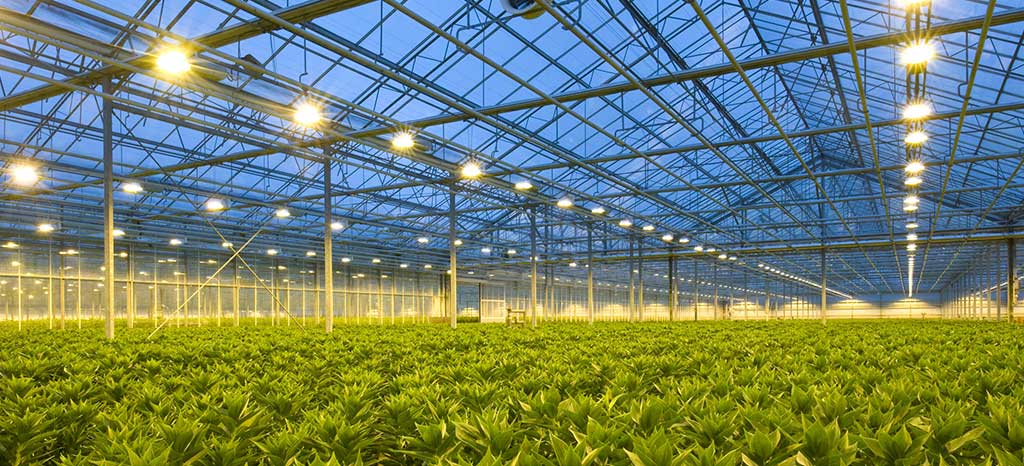 Cooperation between governments, entrepreneurs, education and research
The organisation Greenport West-Holland is actively committed to a healthy, sustainable and vital future for the horticultural cluster in the region. It is a so-called golden triangle, so a collaboration between governments, entrepreneurs and knowledge institutions (education and research).
Our strategy
Horticulture is an important economic activity for the region. It is therefore important that the horticultural cluster continues to develop. Greenport West-Holland started the 'Feeding and greening the mega-cities' strategy for this. The core of this strategy is that the region remains the leader in terms of knowledge and innovation, provides mega cities in Europe with food and happiness and develops concepts for mega cities elsewhere in the world.
Our ambitions
Greenport West Holland wants to be the first climate-neutral Greenport in the Netherlands. That goal has been translated into a number of concrete ambitions:
Enlarge Value & Margin Horticulture cluster
Leader in Knowledge & Innovation
Leading in Health & Happiness
Climate neutral & Circular
Smart & Efficient Logistics
All these ambitions have been selected in consultation with the network, collected in the Greenboard. And for a reason: we use and strengthen the power of our network, so that joint ambitions can be realized.
National and international cooperation
Collaborations gets you further, is our motto. That is why we collaborate at provincial, national and international level. Greenport West-Holland, for example, has European partners that work on breakthroughs on a number of themes, such as big data and the bio-based economy.
The Greenport and Europe
TRACK
The agrifood sector is subject to different external pressures, such as rising demand for food, competition for land, globalisation, threats from animal/plant diseases, environmental changes and public health considerations. As a consequence, agrifood industry has to become more efficient and sustainable and take advantage of new technological developments. TRACK aims to create an interregional ecosystem to stimulate new innovative solutions fitting specific requirements of agrifood chain, and joint investments towards an advanced agrifood industry 4.0. Greenport West-Holland is one of five partners of TRACK. Visit the TRACK website
Digital Innovation Hub Agrifood
The European Commission launched on 19 April 2016 the first industry-related initiative of the Digital Single Market package. Building on and complementing the various national initiatives for digitising industry, the Commission will act to trigger further investments in the digitisation of industry and support the creation of better framework conditions for the digital industrial revolution. One of the more important pillars of the Digitise European Industry effort is the activity to develop a network of Digital Innovation Hubs (DIH). Greenport West-Holland is one of the selected Digital Innovation Hubs Agrifood.
The Digital Innovation Hub for Agrifood is part of the Greenport Horti Campus. This campus is the Research, Innovation and Education Ecosystem of the Greenport West-Holland. The Greenport is a regional triple helix cluster. Focus of the Digital Innovation Hub is to develop an innovation ecosystem to Digitize greenhouse horticulture systems and the value chain especially on cyber security and acceptation of data sharing. Stakeholders of the Greenport West-Holland support network development and innovation activities via a special Innovation Pact.
Examples of joined activities are conferences, master classes, courses and co-creative and co-innovation projects. All the activities aim to stimulate collaboration between universities, vocational schools and companies preferably on a global scale and stimulates cross-overs and the connection between students and business and support them to innovate. A nice cross-over example, is the activity of the Big Data lecturer and researcher Amora Amir of the technical faculty of Inholland university of applied sciences. Amora develops new greenhouse lab (Ideal Research Greenhouse Lab) invested with new recent technologies.
Ideal Research Lab is subsidised form European project EFRO Evergreen Greenport Noord Holland Noord. The aim of this facility is studying the plant through data and let the green finger students work together with technical  students. The outcome of this initiative is developing algorithms that is able to analyse big data sets (Variety data sets) and discover new relations and solutions for complex issues in the horticulture production and marketing".
IFAMA 2020
Greenport West-Holland is organizing a large number of online meetings on the theme of "World of Horticulture" next year. The webinars are part of the international event IFAMA 2020. Speakers during the first online meeting of Greenport West Holland are Adri Bom-Lemstra (provincial executive of South Holland, chairman Greenport West Holland), David Hughes (former Sainsbury's professor) and Ernst van den Ende (Managing Director Plant Sciences Group WUR). Visit the Foodlog website for more information about IFAMA 2020
RoboCrops
RoboCrops is the world's very first event linking robotics and greenhouse horticulture. Goal: developing new horti applications using sensors, robotic arms, autonomous vehicles, AI and data. Robocrops is a cooperation between InnovationQuarter and Greenport West-Holland. Visit website
Greenport West-Holland has the ambition to be the Global horticultural hotspot for food supply, health and well-being.